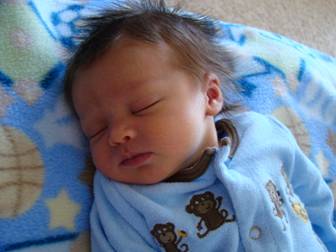 Getting pregnant with acupuncture after IVF failed
Trying to conceive was one of the most difficult times in my life. My husband and I tried for 1 year on our own with no success. We turned towards fertility treatments for 2 1/2 years. After our first I.U.I., we were able to conceive but did have miscarriage at 7 weeks. Very discouraged but determined we continued on with several other I.U.I.s, fertility treatments and IVF. Half way through tour fertility battle, we turned towards Chinese medicine/acupuncture. This is when Natalie became a part of this journey with us. She was able to keep my stress level down, lesson the negative effects of the fertility drugs and keep my immunity up to help me remain healthy.

During our fertility battle, our fertility doctor recommended surgery to remove uterine fibroids. The surgery was a success but due to the surgery, I ended up with life threatening blood clots in my lungs and one of my legs. This put a hold on trying to conceive for 6 months. Natalie was able to help me heal from that surgery/clots and get my body ready to try again.

After the failed IVF attempt, we decided to give up on the fertility doctors and start the adoption process, but continued with acupuncture. 6 weeks later we were pregnant naturally! We now have a beautiful 10 day old baby boy!

Natalie and acupuncture played a huge role in our success! Thank you Natalie!